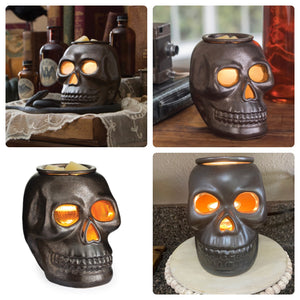 The Skull wax warmer is perfect for fall and Halloween! 
Illumination Fragrance Warmers use a halogen bulb to warm wax melts in the dish, releasing their fragrance.
The soft glow of the bulb creates the ambiance and fragrance of a lit candle, without flame, soot, or other pollutants. 
Unique home decor is the focus of all of our wax melters.
Simply add wax melts to the dish, turn it on, and enjoy your favorite fragrance as it spreads through the room.