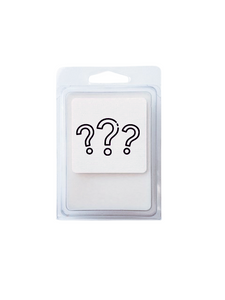 Mystery bundles are a fun way to give yourself a surprise and a discount at the same time! Scents can be from any season, limited edition, and woodsy wicks original! You never know what you're going to get!
Handmade with all-natural soy wax & the highest-grade essential oils and fragrance oils! Completely non-toxic & vegan. 

all of our wax melts are made with the maximum fragrance load the wax can hold
Wax melts are made to be used in a wax warmer. Do not ingest. 
About 3 oz- due to the handmade nature of this product it may vary slightly from picture.